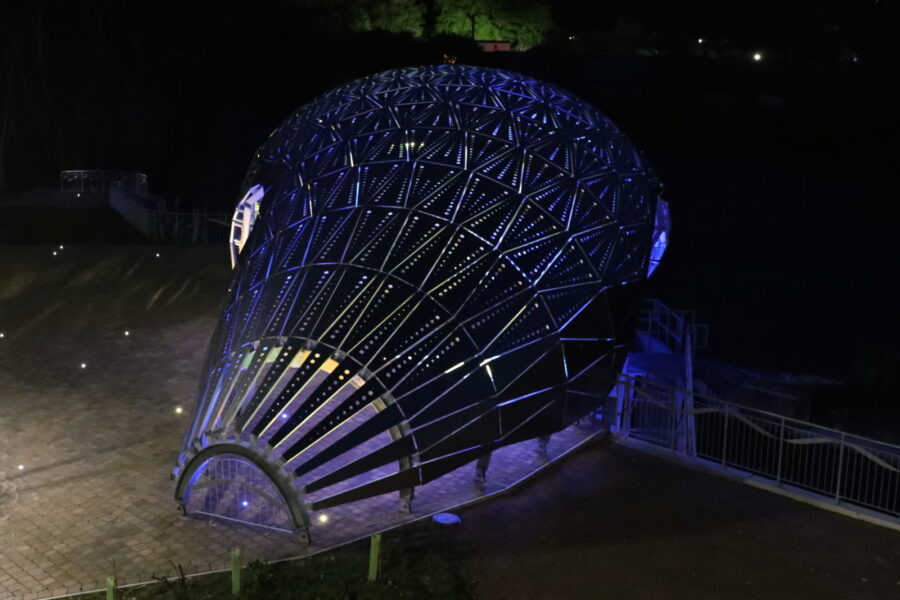 Project:
Hydro Ness, Inverness
Short Description:
A multiple award winning, renewable energy project based on the banks of the River Ness, Inverness Scotland. Fabricated & erected by ourselves on behalf of Hydro NI & Bradley & Company for the Highland Council.
Location:
Inverness, Scotland
Principal Contractor:
Bradley & Company And Hydro NI
Consulting Engineer:
Hasson Engineering Solutions
Architects:
Leslie Hutt Architects
The Highland Council declared a Climate and Ecological emergency and aspires to be net zero by 2025. The River Ness Hydro scheme was designed to help reduce the organisation's carbon footprint, and further generation use of renewable energy. A 93kW hydroelectric power twin turbine generates an estimated 550,000 kWh per annum, suppling the nearby Inverness Leisure Centre with approximately 50% of their electricity use.

The River Ness Hydro is a cross-service project which involves council officers from teams in Transformation, Property, and Climate and Energy.
The River Ness Hydro will attract many visitors, providing an interactive experience for all ages and promoting the use of renewable energy and STEM learning in Highlands. It will provide a learning hub for climate change, local ecology, engineering and renewables.